Plan to increase age-limit of 35 years in civil services exam for women to go a long way in boosting their prospects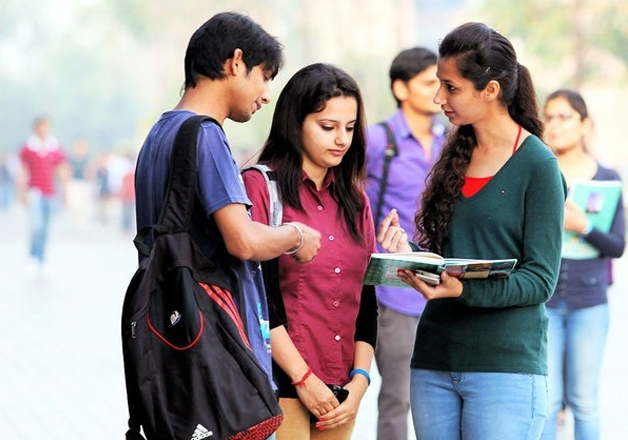 Increasing the upper age limit for women candidates for competitive exams like Civil Services Exams etc to 35 years would be a first step in this direction which will boost the morale of women to a large extent and show that society does care for them and is ready to help them attain their rightful place in our country's social and economic life, writes former IAS officer V.S.Pandey
Recently there were reports in a section of media that the central government is actively considering increasing the upper age limit for women candidates to 35 years for appearing in civil services exams conducted by Union Public Services Commission. This is a welcome move as women do suffer from a number of disadvantages as compared to their men counterparts.
Ours is a welfare state committed to provide equal opportunity to all to attain their full potential. Our constitution makers were very well aware of the challenges before the nation which suffered immensely under a foreign rule for nearly a couple of centuries. A country which had a share of nearly one quarter of the world GDP in 1700 AD was sucked to the last drop of blood by the colonial rulers and became an extremely poor country at the dawn of independence. In addition to that the wide disparity in income distribution, prevalent caste prejudices, wide spread illiteracy, unemployment, diseases etc. had to be tackled all in one go. The pathetic condition and backwardness of people belonging to scheduled castes and scheduled tribes had drawn the attention of our forefathers and after due deliberations they provided constitutional provisions for providing reservations to these sections of the population in government jobs. This was a very important step which provided positive discrimination to weakest sections of the population which helped them improve their condition in the coming years. Later on other sections of the population were also provided reservations in government jobs. These mechanisms did help to some extent the weaker sections of our population attain their rightful place in nations life.
Another section of our population which also suffered due to various kinds of discrimination and suppression are women who constitute nearly 50 percent of our population. Though they are  part of various sections of our population and do have the same facilities as their men counter parts , at least on paper, but the ground situation is quite different and pathetic. Even after 75 years of our independence they lag behind the male population in almost all the developmental parameters due to the differential treatment meted out to them for generations in our male dominated society.
It is nothing but a truth  that the present status of women in the Indian society vis-à-vis the status of men is far from satisfactory. For centuries, Indian society like most of the other societies has been a male-dominated one. Perhaps the degradation of the status of women started in the later Vedic period, because in the Rig – Vedic period we have references to many women scholars like Matitreyi, Gayatri etc. But in the later Vedic period the situation started changing drastically with the increased dominance of the puritan and obscurantist ideas. Women's condition had reached it abyss by the medieval period with systems like "Sati", "Parda", polygamy, maltreatment of widows etc. entrenching themselves. Over the years things have improved to a large extend but still our country ranks poorly in the World Economic Forum's Gender Gap Report where India was ranked 140 out of 156 countries. India is now one of the worst performers in South Asia while Bangladesh ranked 65, Nepal 106, Pakistan 153, Afghanistan 156, Bhutan 130 and Sri Lanka 116. To change things we need to bring about certain changes which enable our women to not only empower themselves but also start participating actively in nations economic life.
Our goal has to be to make India's fully developed country and join the group of developed nations .  India has developed to a great extent in many fields but is still far behind in the field of gender equality. In our country, the number of women going out to work is very less. According to Reserve Bank of India's (RBI) reports , the female workforce participation in India is among the lowest in the world and continues to fall. India stands lower than even Pakistan. The situation has even worsened due to the COVID-19 pandemic.
Thus seen in the historical as well as contemporary perspective, women also need to be provided additional support system to create their own space in the society. There has been some progress in this regard as women have been provided reservations in local bodies, panchayats etc. Also some state governments like Uttar Pradesh ,  have provided lateral reservations for women in government jobs  which has gone a long way in providing them the opportunity to move forward and work shoulder to shoulder with their men counterparts in important positions. There are  glaring facts pointing towards not so good condition of women participation in job markets, and a very poor percentage of women serving in governments. According to available data female  participation in various Central government jobs is as low as 10.93 per cent out of a total 30.87 lakh employees. The census of central government employees brought out by Directorate General of Employment and Training, Ministry of Labour and Employment had earlier indicated the total number of employees in various central ministries/ department as 30,87,278 out of which only 3,37,439 employees were women. Looking at minimal representation of women in central government jobs, it's imperative on the part of the people at the helm of affairs to take required steps to bridge this gap in coming years. Increasing the upper age limit for women candidates for competitive exams like Civil Services Exams etc to 35 years would be a first step in this direction which will boost the morale of women to a large extent and show that society does care for them and is ready to help them attain their rightful place in our country's social and economic life. Undoubtedly, increasing educational attainment opportunities for women will be the most desirable ,powerful and effective tool to improve their lot , but giving them benefits of more opportunities in competitive exams by increasing the upper age limit to thirty five years ,will certainly enable them,  to a large  extent, fulfill their dreams of serving the nation at higher levels. This is the requisite step whose time has come.
(Vijay Shankar Pandey is former Secretary Government of India)
Share via