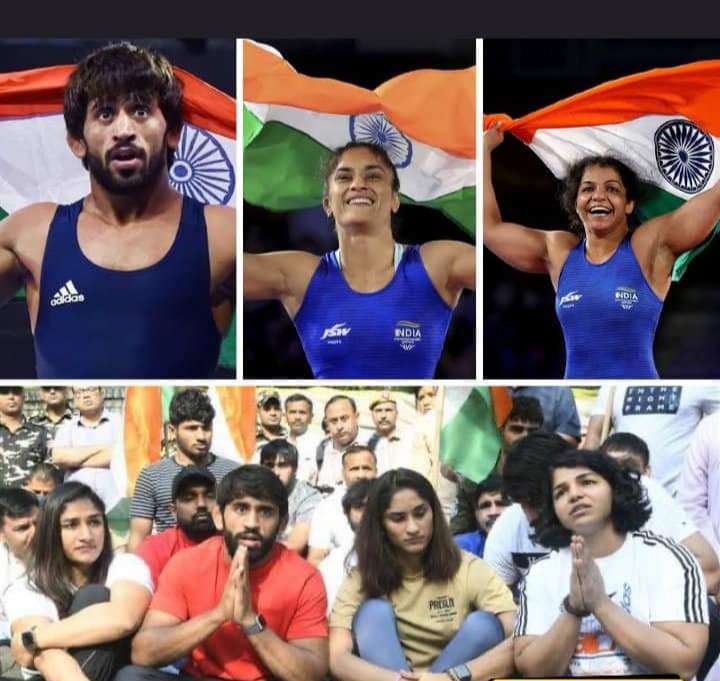 ---
In a highly criminalized electoral politics the pampering of criminals-turned politicians has assumed serious dimension with almost all political parties opening floodgates to criminals for electoral gains. In fact, for political parties the caste of Mafiosi-turned politicians is more important than their criminal records, writes M Hasan
Two developments connected with the rule of law dominated political discourse in the country during April. While in the national capital the Delhi police under the direct control of BJP led NDA government dithered in taking action against Wrestling Federation of India (WFI) chief and BJP MP from Qaisarganj (UP) Brij Bhushan Saran Singh, in Patna the JDU government under Nitish Kumar resorted to "remission politics" to release murder convict Anand Mohan Singh.  At the core of the two developments was vote bank politics. While the BJP did not want to annoy well-entrenched Rajput (Thakur) vote in UP, JD (U) in Bihar has sought to appease the same community by freeing Anand Mohan Singh from jail.
Unfortunately, Mafiosi-turned politicians remain heroes to their community and their respective parties regardless of their crimes as is the case of Brij Bhushan Saran in UP or Anand Singh Bihar. They are being adored by greeting crowds. It has been nearly four months since some of the country's top wrestlers shocked the nation by alleging that the powerful chief of the WFI Brij Bhushan Sharan Singh, had turned the national body into a fiefdom rife with mental, physical and sexual harassment.
Thus in an unprecedented sit-in in Delhi, a string of senior players — some Olympic medalists included — said they faced an atmosphere of intimidation and abuse. Yet, despite the high-decibel protest, little moved after Singh was asked to step away and an inquiry instituted by the government, and the wrestlers were forced to take to the streets again. It appeared as if the culture of impunity bred by a politically connected class of administrators who have ruled Indian sporting federations with their influence for decades, irrespective of the results and complaints from players.
It was only after intervention of the Supreme Court that the Delhi police finally registered FIR against the accused. There is no doubt that in other cases the police always rushes to register case, in this case of national importance it had adopted delaying tactics. The wrestlers had repeatedly tried to get the Delhi police to file FIR, but failed. The union government had constituted an oversight committee to probe into the allegations of wrestlers and the report was submitted earlier in April, but for certain inexplicable reasons the government was sitting tight over the findings of the committee.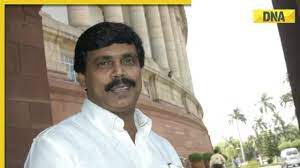 (Anand Mohan Singh)
The case in Patna was no less important where Nitish Kumar government for sheer political reasons decided to release convicted gangster Anand Mohad Singh from. In a highly criminalized electoral politics the pampering of criminals-turned politicians has assumed serious dimension with almost all parties opening floodgates to criminals for electoral gains.                                                                                                   
While Nitish Kumar government has been making tall claims about social justice and upliftment of marginalized groups, its decision to grant remission to an upper-caste criminal serving a life term for the grisly murder of a young Dalit bureaucrat in 1994 was indeed shocking. It has been done to influence upper-caste, especially Rajput community 2024 Lok Sabha election and the state polls scheduled in 2025. This also signals the return of "Baahubali" politics in highly caste-ridden politics in Bihar. Anand Singh was serving a life term for the murder of district magistrate G Krishnaiah, who was lynched in 1994. Then Bihar Government had pushed for maximum sentence in Patna High Court and the Supreme Court. But with rising criminalization of politics the situation has vastly changed and Bihar authorities removed the "murder of a government servant on duty" category from the category of the crimes that rendered prisoners ineligible for remission.
There is no doubt that obscure rules are being weaponized unethically by various governments of all ideological colours for political gains. It may be recalled the BJP government in Gujarat had taken decision before last year's assembly elections to release criminals who had raped Bilkis Bano during 2002 communal riots. Such decisions have certainly subverted the rule of law and erode the due process.
Significantly there is also sharp division among people on social media and other platforms regarding sit-in resorted by wrestlers at Jantar Mantar in Delhi. It was indeed shocking to read the statement of IOA chief PT Usha that wrestlers dharna had damaged the image of the country. Peaceful protests donot affect the image of the country. It is in fact insensitivity of the people in power that reflects poorly on reputation. PT Usha and others who are opposing wrestlers and thereby indirectly supporting WFI chief should understand why peaceful and democratic protests are needed under the prevailing situation when the authorities turn Nelson's eye.
Interestingly in Patna, the Opposition Parties criticized "remission policy" but not a word against Anand Mohan Singh. It is good that UP IAS Association and some retired bureaucrats, opposing the Nitish Kumar's decision, have sought to reverse the decision, but they too have maintained stoic silence over the plight of wrestlers.
(M Hasan, a Lucknow-based journalist, is former Chief of Bureau, Hindustan Times, Lucknow)  
Share via