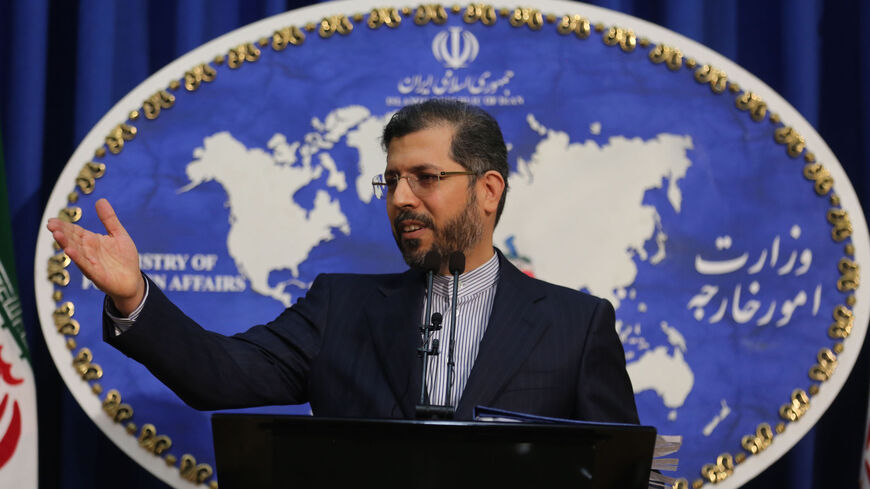 Iranian Foreign Ministry spokesperson Saeed Khatibzadeh said the Iraq-mediated talks focused on bilateral and regional issues
Teheran: Iran's Foreign Ministry confirmed the country's widely reported talks with Saudi Arabia in what marks Tehran's first public acknowledgement of diplomatic efforts to ease tensions with its regional rival.
During a news conference on Monday, Foreign Ministry spokesperson Saeed Khatibzadeh said the talks focused on bilateral and regional issues, according to state news agency IRNA.
Tehran welcomes negotiations aimed at easing tensions and establishing relations between the two countries, Khatibzadeh said, adding, "This is not a new policy."
The two rival countries have long been at odds, competing for influence in various proxy wars across the Middle East. In 2016, Saudi Arabia severed diplomatic relations with Iran following violent protests at its embassy, triggered by Riyadh's execution of a prominent Shiite Muslim cleric.
The widely reported talks between Saudi Arabia and Iran were publicly confirmed last week by Iraqi President Barham Salih, who said Baghdad has hosted Iran-Saudi meetings "more than once."
Saudi Arabia's Foreign Ministry then acknowledged the talks, with Ambassador Rayed Krimly telling Reuters on Friday that the negotiations are designed to "explore ways to reduce tensions in the region" but that it is "premature to reach any definitive conclusions."
According to The New York Times, Saudi intelligence chief Khalid al-Homeidan and Saeed Iravani, the deputy secretary of Iran's Supreme National Security Council, were among the participants. The outlet's Iranian and Iraqi sources said another round of talks in Baghdad are scheduled for May, possibly involving ambassadors.
The talks come as Iran participates in indirect talks with the United States aimed at reviving the 2015 nuclear agreement. Saudi Arabia and other Gulf states have urged Washington to craft a stronger deal that addresses Iran's ballistic missile program and proxy activity.
In an interview with the Financial Times last week, Secretary of State Antony Blinken said the United States didn't directly encourage the Saudi-Iran talks, but views them as a positive development.
"Talking is usually better than the alternative. Does it lead to results? That's another question," Blinken said. "If countries are talking directly together without us in the middle, that's maybe even better."
The administration of President Joe Biden is also pushing to end Yemen's civil war, which has pit Iran-aligned Houthi rebels against a Saudi-led military coalition backing the Yemeni government. As part of those efforts, Biden has cut off US military support for the coalition in Yemen and appointed a special envoy, Tim Lenderking, to facilitate a political settlement.
The Financial Times, which first reported on Saudi-Iran talks, said they included discussions over the Houthis' campaign of rocket and missile attacks targeting Saudi Arabia. (Courtesy: al-monitor)
Share via