Block Panchayat chairmen elections: Violence erupts at several places during filing of nomination papers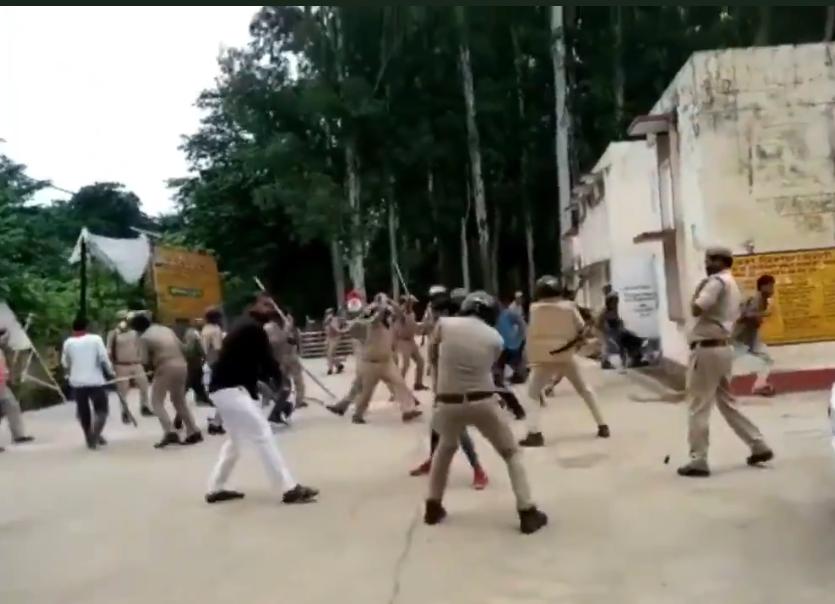 Urban Mirror Correspondent
Lucknow, July 08: Violence erupted in various parts of the state during the filing of nomination papers of election to the block panchayat chairmen. Reports from various districts indicated that workers of rival political parties resorted to clash as they tried to stop filing of each other's nomination papers. The state election commission had announced filing of nomination today and polling on July 10 in 825 block panchayats.
According to report from Sitapur two rival groups of ruling Bharatiya Janata Party opened fire and resorted to brick batting during the nominations. In Kasmanda block in Sitapur, the BJP rebel candidate Munni Devi was going to file the paper when the supporters of official nominee of the BJP Guddi Devi tried to stop her which led to clash between the two groups. According to information both sides opened fire to brow beat each other. The police, which resorted to lathi charge, had tough time in controlling the clashing workers. Similarly in Ambedkar Nagar supporters of BJP candidate Tejaswi Jaiswal snatched nomination of papers which was in the hands of expelled BSP leader and former minister Lalji Verma in Katehari block in the district. The incident led to clash between two groups. The Samajwadi Party candidate in Gonda was stopped from filing the paper in development block Babhanjyot in the district. The SP workers led by Rampratap Singh have resorted to dharna at the block office.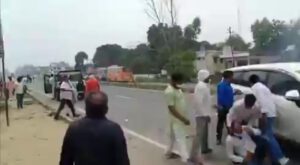 There are reports of clash between workers of rival parties especially SP and BJP from Asoha Block in Unnao, Maya Block in Ayodhya, Saurikh, Jalalabad, Tirwa and Talgram blocks in Kannauj and at several places in neighbouring Farrukhabad district. At most of the places where violence took place, the rivals tried to stop the filing of the nomination papers by other side. Similar incidents of violence occurred in Hardoi, Lalitpur, Sidhdharth Nagar, Etah and Lakhimpur Khiri.
The state election commission had issued instruction for free and fair poll process to the district authorities. The scrutiny and withdrawal of nomination papers will be on July 9 and polling on July 10. The counting will be held after the polling same day. Like district panchayat chairmen poll, block panchayat election is also indirect in which around 77000 elected block members would exercise their franchise to elect the block chairmen. Out of 75 the BJP had won 67 seats of district panchayat chairman recently.
Share via