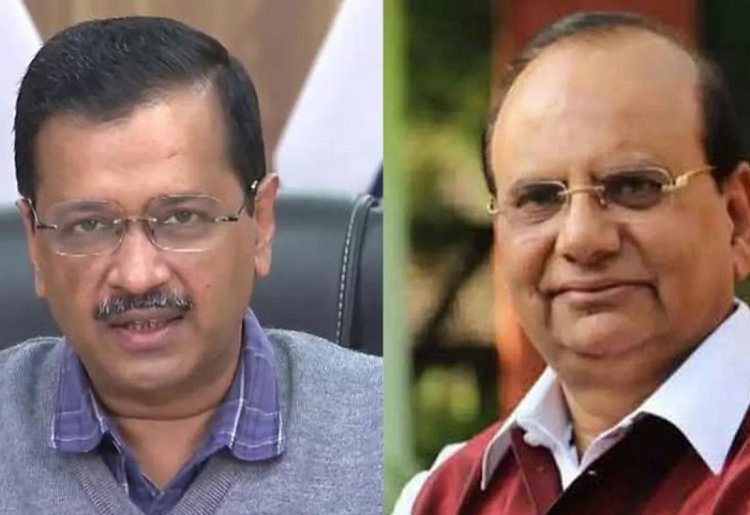 Undoubtedly Kejariwal will be crying foul- as he has done in the past claiming that he is being framed to stop his march towards enlarging his political domain. But all his verbal proclamations are not going to facilitate his extricating himself out of this mess, writes former IAS officer V.S.Pandey
The CBI enquiry into the excise scam in Delhi is certainly a big blow to Kejariwal as his deputy is now in trouble. One of his close ministers, Mr. Jain, is already in jail. Now it seems that Mr. Sisodia is next in line. The excise policy promulgated by Kejariwal had come under fire on several counts. The decision of the Kejariwal government to open nearly a thousand more liquor vends across Delhi was resented by the people ,who came out on the streets and protested virulently. Prominent shopkeepers/traders heading various associations, advocated  vociferously for stalling this decision – but all their protests fell on deaf ears. It was rumored that huge sums of money had exchanged hands to get this policy cleared. Many media reports even hinted that this tweaking of the excise policy was reeking  of a huge scam running into thousands of crores. It is ironical that a party born out of an anti corruption campaign is getting mired in humungous corruption itself.
It all started unravelling  when Delhi's Lieutenant Governor asked the Central Bureau of Investigation (CBI) to inquire into the Delhi government's excise policy, 2021-22, flagging serious lapses in its design and implementation which he suggested were intended to benefit private liquor barons and individuals "at the highest echelons of the government" and hinted that as these allegations were serious , they needed to be investigated  intensively. Some media reports also suggest that a probe by CBI in the matter will expose the nefarious game being played at the cost of the people of Delhi .It will also ascertain the quantum of kick-backs received by the AAP government and its leaders, as also the utilization of this money to fund the Punjab elections.
The main allegations to be probed are against Mr. Sisodia, who allegedly
under the political patronage of Kejriwal, took decisions regarding the new excise regime- without taking the Cabinet into confidence. It is also alleged that the decisions under a cloud now, continued to be brazenly implemented by the excise department solely on the approval of Sisodia.
The LG's decision to order the CBI probe was based on a report prepared by the Chief Secretary, dated July 8th, which mentioned that the violations were indicative of a financial quid pro quo at the top political level . Alcohol lobby bra was brazenly favored  by illegally allowing waiver of tendered license fee on account of Covid-19 pandemic which resulted in  undue benefit to the licensee and  a loss of hundreds of  crores of rupees  to the public exchequer. The other allegation is that the excise department ,on the direction of Manish Sisodia, decided to refund the earnest money deposits worth crores illegally. Further, the Delhi government floated a tender by incorporating a condition of setting up minimum two liquor vends in each ward without undertaking any exercise or due diligence.
This is shocking -how blatantly the rules were flouted and procedures bypassed to solely ensure windfall profits to the liquor vendors , totally undermining public interest. Clearly, if the liquor lobby was allowed such windfalls, then those allowing these illegalities must have garnered a substantial chunk of the outflows. By  merely  dubbing the action of LG political vendetta, Kejariwal will not  exculpate himself. If he feels that  he has done nothing wrong , he should help the CBI to complete the probe as quickly as possible by providing them access to all the relevant files so that  the truth is revealed . Mr. Kejariwal has access  to the courts of our country, which he can approach to get any wrong corrected. He has all the resources of his government at his command to hire the best legal brains to ensure that justice is done in this matter. The  Delhi government has plentiful resources. This is evident from the  huge irrelevant advertisements , issued on a daily basis,  for years, by his government to primarily project Kejriwal .
  Undoubtedly Kejariwal will be crying foul- as he has done in the past claiming that he is being framed to stop his march towards  enlarging his political domain. But all his verbal proclamations are not going to facilitate his extricating  himself out of this mess. Mr. Sisodia ,in charge of the excise department may be directly responsible, but as the Chief Minister, Mr. Kejariwal chairs the cabinet meetings and it was his direct responsibility to ensure that not only  the right kind of people centric policies  were cleared by the cabinet but also to ensure that decisions taken by the cabinet were implemented honestly . On both counts, Kejariwal seems to have failed abysmally. Thus he has to be held accountable for all the acts and omissions in this episode. By  crying foul, he can  neither save himself nor his cabinet colleges . His accountability to the people remains foremost and he has to answer honestly.
(Vijay Shankar Pandey is former Secretary Government of India)
Share via