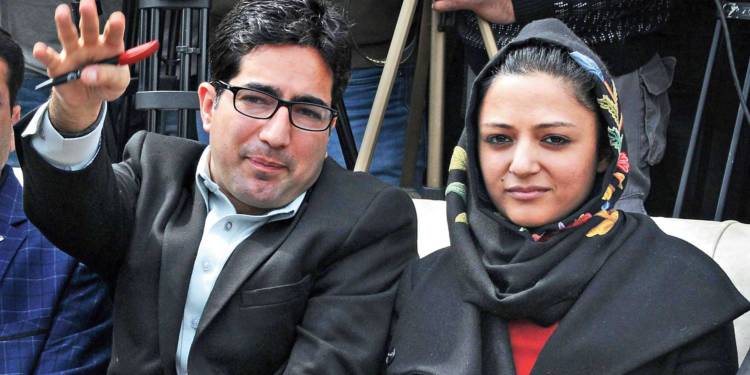 There are innumerable cases in Uttar Pradesh and other cadres , where IAS officers willfully  played truant  and  joined lucrative jobs without seeking any permission from the government, writes former IAS officer V.S.Pandey
There is a long list of missing IAS and IPS officers who have remained on official rolls- despite being absent from duty for several years. Uttar Pradesh leads  in this  also. One IAS officer took study leave in the eighties and remained absent for decades. He had  taken up a teaching job in a prestigious US university  and earned  a  substantial salary in dollars. He then  magically reappeared one day  as Commissioner of a division in Uttar Pradesh and thereafter retired with sarkari pension and emoluments . Another IPS  of  our U.P.cadre  went missing. He contested 2019 parliament elections, lost and then happily rejoined IPS and earned his wages. Another IAS officer left the country, without quitting the  IAS , worked in a renowned Indian NGO in USA , settled his family there  and returned after nearly ten years .The prodigal  rejoined the service , even became an activist , was suspended by the same government which had facilitated his return to service , and eventually retired- with full pension. . There are innumerable cases in Uttar Pradesh and other cadres , where IAS officers willfully  played truant  and  joined lucrative jobs without seeking any permission from the government, did not inform their whereabouts for years and still managed to retain their lien in the service .
These are a few examples. This kind of disappearance act by all India service officers has been allowed to go on unabated by the central and state governments who failed egregiously in acting against these errant officers who had no qualms about brazenly violating every rule that governs us.
This tradition emboldens the younger juniors too.  Recently, another such case of Shah Faesal, a former IAS officer ,who resigned from the government in 2019 announcing that he was doing so due to growing intolerance in the nation! Faesal, after submitting his resignation in January 2019 , had floated the Jammu and Kashmir People's Movement (JKPM) party, and was detained under the stringent Public Safety Act immediately after the abrogation of special status of the erstwhile state of Jammu and Kashmir.
A year and a half after he resigned from the IAS in protest against the unabated killings in Kashmir, Shah Faesal stepped down as president of the party he founded (JKPM), and also quit politics altogether.However, his resignation from IAS had not been accepted by the government, as the investigation into some of his posts on social media was still pending.
Ironically the Department of Personal and Training , Government of India website during these intervening three years or so showed  Faesal as a "serving" officer. This is despite the fact that he tried his luck in politics for a year and a half. Why his resignation was not accepted, in the long interim, is a question that DoPT needs to answer .
His resignation was'' never accepted'' becomes an euphemism for leaving   the door wide open for him to rejoin the IAS, whenever  he deigned to withdraw his resignation .The All India Services (Death-cum-retirement benefits) Rules, 1958, govern resignation from service of the three All India Services (IAS, IPS, IFoS) and the other central services as well. These rules also provide that  if an officer who has submitted his/her resignation sends an intimation in writing to withdraw it before its acceptance by the competent authority, the resignation will be deemed to have been automatically withdrawn. The Central government has now  accepted IAS officer Shah Faesal's application for withdrawing his resignation and reinstated him in service.
This episode again flags the question whether all india service officers have the license to do anything that they want , flout all or any of the conduct rules including the one which prohibits any civil servant's participation in political activity, with impunity, and still smoothly continue in service. Then why  punish anyone who violates any other conduct rule. If officers involved in political activities, criticism of governments policy etc. are allowed to go scot free , then why punish some for the violation of other conduct rules?
Undoubtedly a nation cannot boast of having a regime based on the "Rule of Law" where bureaucrats serving in the premier services like Indian Administrative Service are allowed to act totally contrary to rules established by law. A larger onus for this malaise has to be placed on the IAS service itself whose officers man the cadre controlling structures. These are the officers who were supposed to ensure that such "bhagodas" /runaways were not allowed to remain in service and should have been thrown out . The camaraderie in these services should have  ensured that the country remains steadfast on the path of democracy and rule of law instead of  protecting the errant and corrupt members of their clan. Unfortunately ,camaraderie amongst the all India service officers has largely been used to  further their personal interests rather than to strengthen  rule based governance. Public services are key pillars of any governance structure and unless they develop and inculcate the virtue of integrity and selfless service to the people , the nation can never attain its full potential. The political class has to become conscious of the degeneration of the system due to their myopic and selfish behaviour over the past several decades and they need to course correct immediately . For India to prosper, it has to march on the path designated by the "rule of law"  and the immoral ,irresponsible  behaviour displayed by some errant  members of the highest civil services has to be curbed stringently and expeditiously  .
(Vijay Shankar Pandey is former Secretary Government of India)
Share via