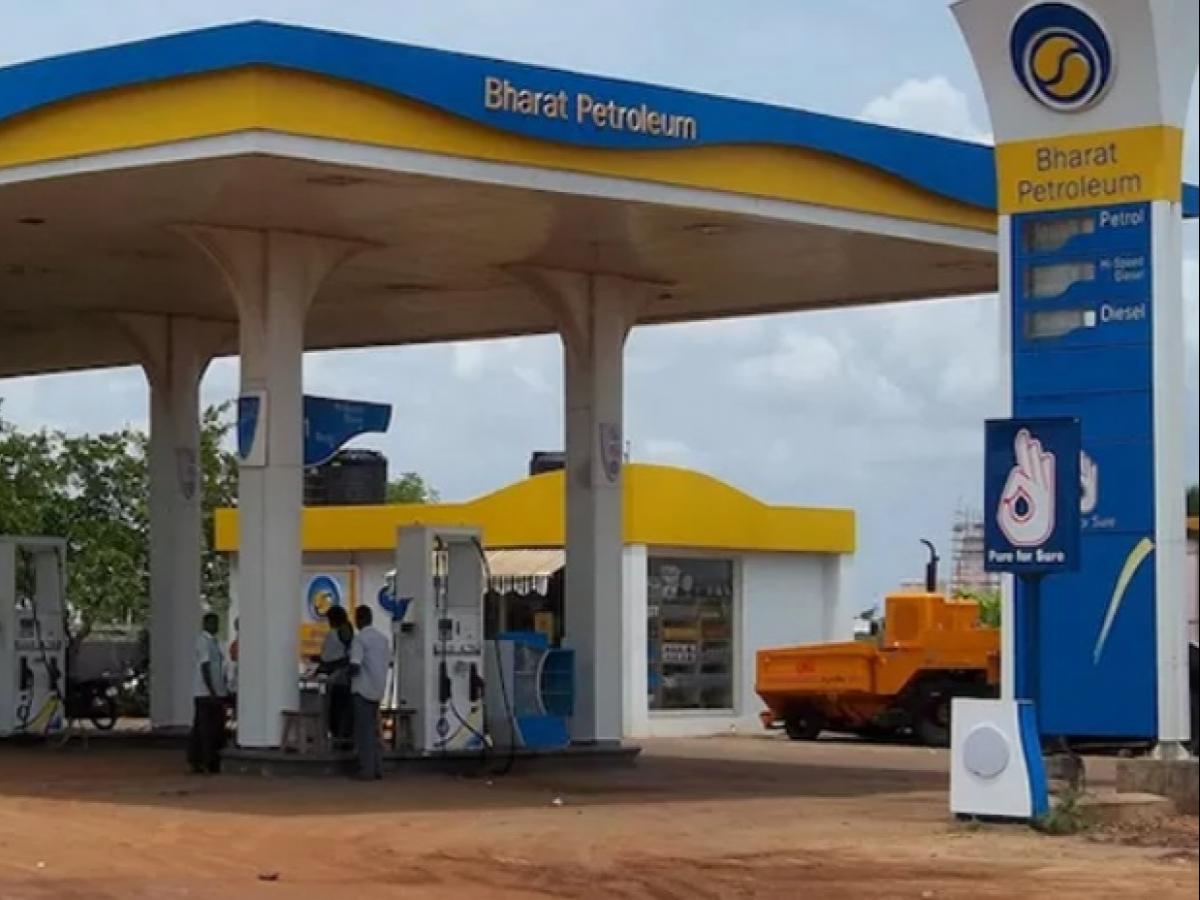 We, as a nation, do not lack in resources. We have the knowledge, we have the manpower, we have the road map to achieve these goals. Unfortunately, we have lacked the political will for all these decades, writes V S Pandey.
Rising petrol, diesel and cooking gas prices have been exacerbating the deep distress of the common people who have been grievously hit by the economic downturn due to corona crisis and other reasons. Ironically all the oil companies, in both the public and private sector, have netted record profits during this very period when consumers are paying the highest rate ever for these petroleum products. This is inexplicable. The nation had been witnessing a slowdown in economic growth even before the virus struck, with vengeance, leading to unprecedented lockdowns across the country. We all know that no other nation faced the kind of complete lockdown that we faced in March 2020. This unprecedented lockdown brought the wheels of economy to a grinding halt, the after effects of which are still being felt. After waning of the first corona wave , economic activities did move towards normalcy, but were soon engulfed by the second corona wave and the economic crisis deepened with escalation of prices, poverty levels and unemployment.
Ours is not the only nation facing economic slowdowns. Almost every country is facing this unprecedented crisis caused by the corona virus. Undoubtedly, India because of its mammoth population, widespread poverty and lack of adequate health care facilities was in a precarious situation, in dealing with the current pandemic . Barring the horrific situation that arose during the month of April and May this year, it handled the pandemic quite efficiently and was able to control the situation quickly. For this credit must go to our health care workers, doctors, administrative machinery and police which worked tirelessly during these tough times and did not succumb under the mounting pressure of more than three lac corona cases, daily, for a month or so. This did prove that our country has enough crisis management capacity to handle such tough situations with barest minimum resources. But this crisis has also taught us a very vital lesson that a nation cannot move forward unless it quickly fixes the basic problems of poor healthcare infrastructure and other related issues.
The question before us is -Who has stopped those governing our country and states from improving the basic infrastructure facilities in the field of health , education , sanitation , water supply, sewage facilities etc? Why have successive governments, at the Centre and in the states kept on turning a blind eye towards these glaring realities for decades ? Why were government run health care systems and education allowed to rot and starved off funds and despite concerns regarding abysmal condition prevailing in these sectors expressed by almost every commission and committee appointed to examine the condition of these important sectors , for years? The governments, of all hues, which are ruling or have ruled in the past ,need to explain the reasons why they failed the nation and did not put in place quality education and health care systems? Why did they allow the government run health care system to rot and pushed our country into having the most privatized health care system , in the world? We should be ashamed of achieving this dubious distinction when we have nearly half of our population either living in poverty or barely surviving.
This situation needs to be reversed at the earliest. We, as a nation, do not lack in resources. We have the knowledge, we have the manpower, we have the road map to achieve these goals. Unfortunately, we have lacked the political will for all these decades. The political class are duty bound to tell why they have failed to invest eight to ten lac crores of rupees over a period of five to six years, in this critical area, when they could borrow ten lac rupees in just one year to meet the short falls in tax collection arising due to the pandemic . When petty business houses could borrow lacs of crores of rupees from banks and markets and vanish or declare themselves bankrupt, why couldn't sovereign governments raise resources for public good like improving health, education, sanitation, housing, employment etc. The reason may be perhaps they are just not bothered to solve these basic issues plaguing the nation or that they are incompetent and incapable of bringing about major changes in the lives of people -for the better.
History is testimony to the fact that a poorly educated and malnourished population served by a poor health care system is bound to remain at the bottom, amongst the comity of nations. The time has come to pose these tough questions to the current ruling class, both politicians and bureaucrats, and those aspiring to rule us in future . Let our people be not fooled by lame arguments of lack of resources advanced by governance .They will have to be told, bluntly, that unless they have the integrity, will and competence to govern , they should not aspire to occupy top positions. People should vote to fulfill their own aspirations and for betterment of their own lives and develop the understanding, awareness and determination not to vote for other considerations like caste, creed, religion, money bags etc. Things will remain as they are unless the basic of politics are changed. Integrity in public life has to be given the highest weightage and unless corruption is made a serious liability for those aspiring to become public representatives, we as a nation , will keep suffering the misdeeds of corrupt and incompetent people.
(Vijay Shankar Pandey is former Secretary to Government of India)
Share via