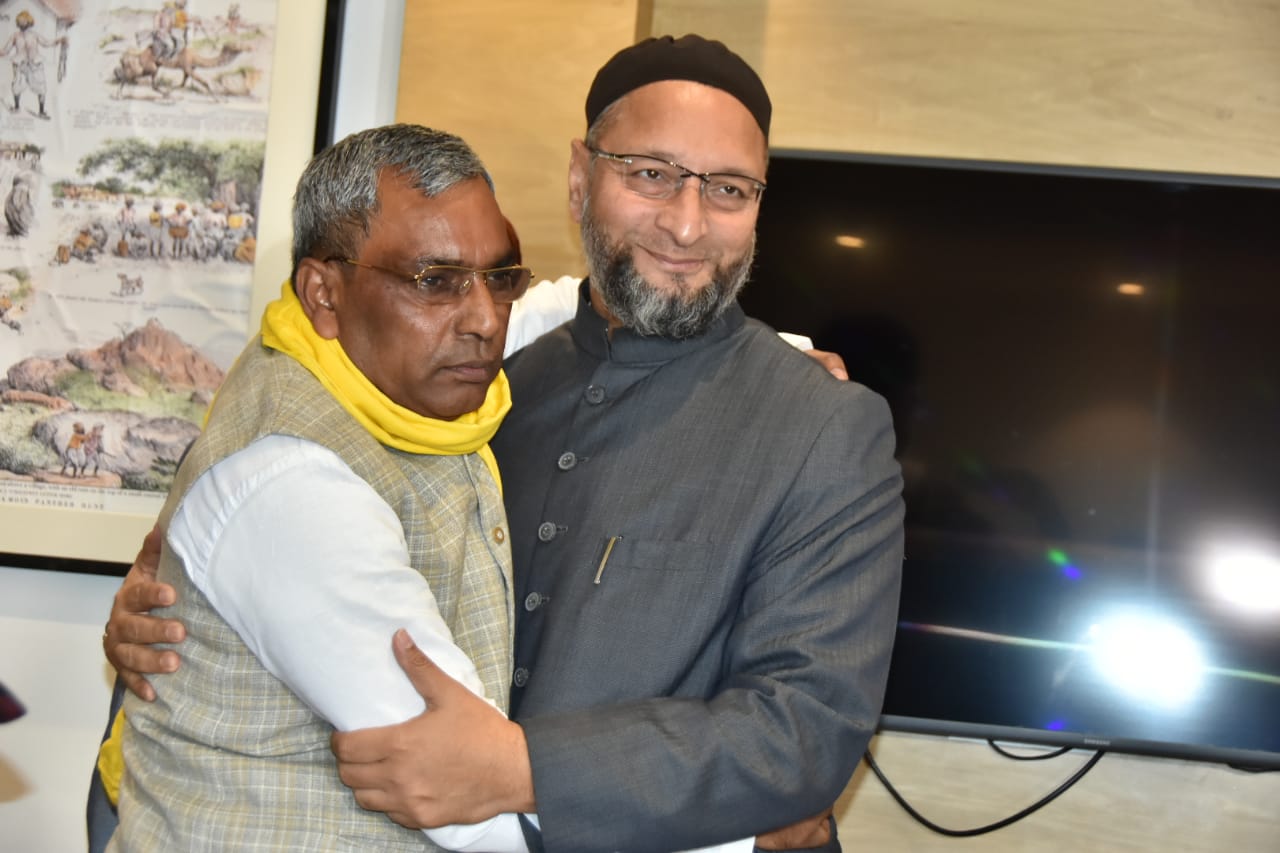 M Hasan
Lucknow, January 10: Muslim community in Uttar Pradesh appears to be quite wary of activities of AIMIM led by Asaduddin Owaisi which has led to debate in political circle here whether the party will be able to make any headway in 2022 UP assembly or remain a marginal player like 2017.
After victory of five MLAs in Bihar, Owaisi in alliance with some parties here has been trying to upset the apple cart of major opposition parties. But Muslims seems to be quite vigilant of his movements in the state after loss of RJD-Congress in Bihar on at least two dozen seats because of division of the community's vote.
There is general feeling in the Muslim community here that division of vote adversely affected the RJD alliance in Bihar. "They do not want to repeat same mistake in UP", said a cleric of Deoband. Owaisi's plan to join fray in West Bengal poll has also invited ire of clerics of Barielly who said that like Bihar he should not try to divide Muslim votes. Muslim clerics (Ulema), who also play prominent role in UP politics are not favourably inclined towards him. Be it Deoband seminary, Nadva in Lucknow or Barielvi centre there is general feeling that he is once again here to divide the community vote, as he has done in Bihar recently. There is reportedly disenchantment in All India Muslim Personal Board (AIMPLB) of which Owaisi is member. Jamiat Ulema Hind general secretary Mahmood Madni is also reportedly hostile to him.
In 2017 assembly poll, MIM had contested on 38 seats and could secure only 0.24% votes. Now targeting 2022 poll MIM in alliance with Omprakash Rajbhar and Shivpal Yadav and other smaller groups is trying to repeat Bihar in UP but as of now it appears to be an uphill task because there is so far no desired response from the Muslim community. The Peace Party of Dr Ayub whose best performance was victory on four seats in 2012 by grabbing 2.35% vote was also accused of "vote-cutter" In 2017, Peace party had got only 0.26% votes and could not win any seat.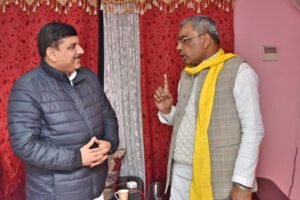 At present Owaisi team has been trying to grab base of Peace Party in some parts of East UP. The Peace party's state president Dr Mannan last month switched over the MIM. MIM state chief Shaukat Ali has also been largely concentrating on Muslim dominated Azamgarh region to first make dent into Peace Party's base. As of now MIM has planned to contest at least 100 seats with major concentration in Muslim dominated areas of Roohelkhand, Western UP and some parts of East and central UP. There are around 100 seats with Muslim votes of 20 to 65% including 45 seats with 50 to 65% votes.
Sources in Samajwadi Party said that the party has been carefully monitoring the unfolding situation and if it firmly veers rounds to the view that its Muslims vote bank is intact, it may keep away from Owaisi. "Azam Khan and Owaisi cannot be on same platform" commented a SP leader.
But in BSP moves are afoot to assess how much Muslim vote Owaisi could bring if there is an alliance. Bihar was a different case where the BSP did not have much stake but in UP it still has strong Dalit base and after Muzaffarnagar riots in 2013 the BSP saw migration of its Dalit vote to BJP.
Share via